10 Pride Month Gifts
Step aside Dads and Grads, June is also Pride Month! While Pride isn't typically associated with gift gifting, we couldn't resist sharing these Pride Month finds.
Personalized "I Choose You" Picture Frame
Pride month is a great time to tell your partner how much they mean to you and this personalized "I Choose You" picture frame will do the talking for you. Available in multiple colors, this picture frame features a heartfelt "I Choose You" poem and is personalized with the couple's names.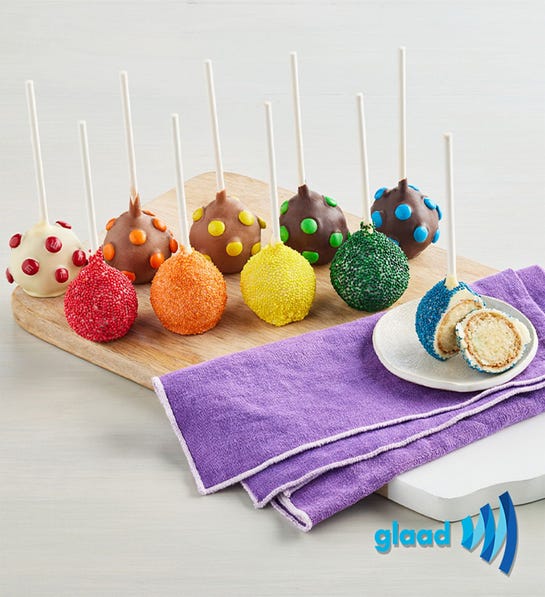 Pride Cake Pops
There are few things in this world that top a cake pop! But, dipped in Belgian chocolate and coated in bright, cheerful colored candy that celebrates love and equity… nothing can even come close to these Pride cake pops.
Love is Love Candle
This "Love is Love" 3-wick candle features a uniquely designed label and embossed metal lid. Inspire by love lighting the way, the fragrance of this Pride Month candle has hints of strawberries, honeysuckle and rose.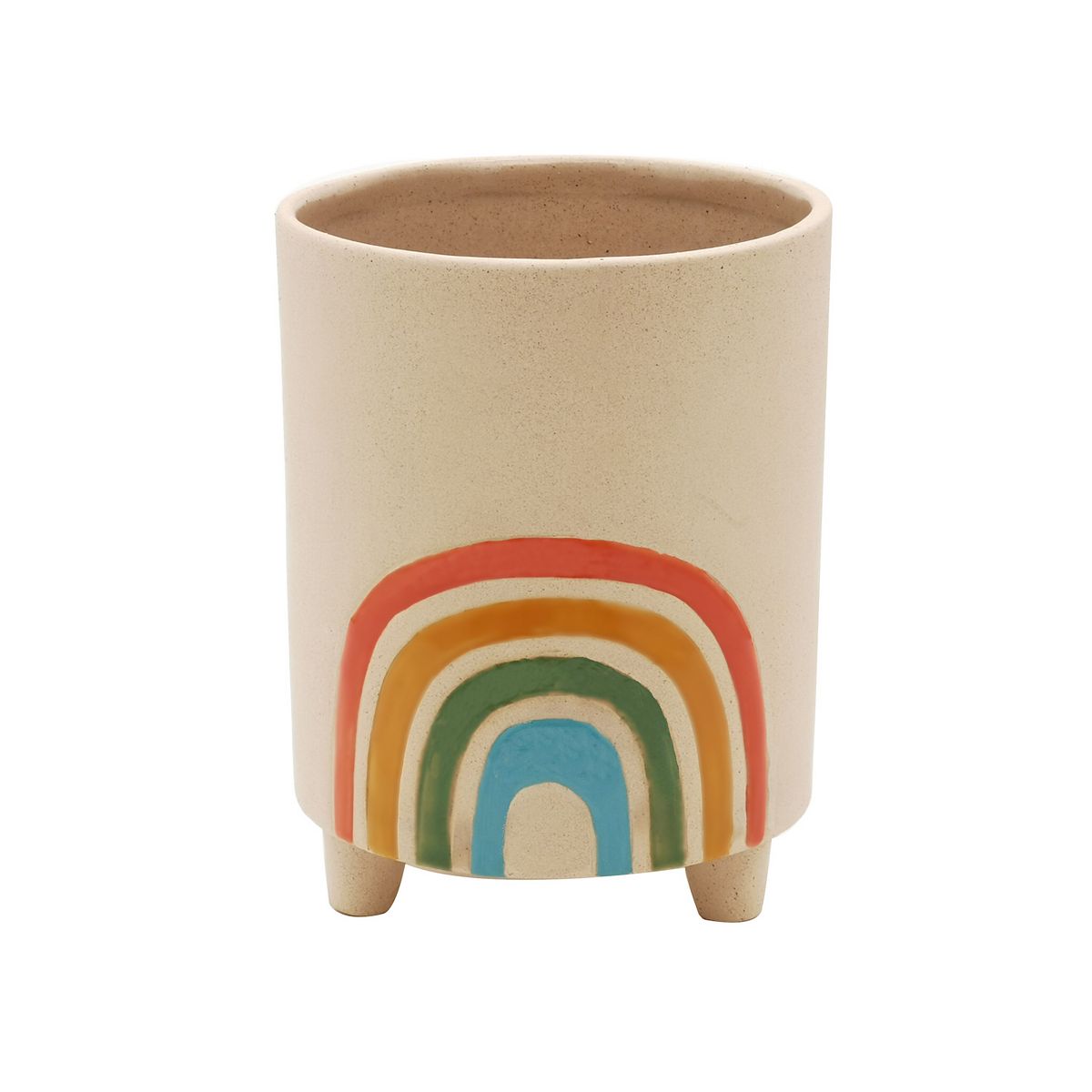 Rainbow Planter      
For display indoors or out, this rainbow planter great for both celebrating Pride month and for the plant lovers in your life! Wondering what to plant in it? Check out this list of flowers that have defined the LGBTQ+ Movement in History.
Hand Soap
No matter what the occasion, hand soap is always a great go-to gift! This "Love Wins" hand soap from Bath & Body Works is not only beautifully packaged, it's "Rainbow waves" fragrance smells great! Best yet, Bath & Body Works is donating $150,000 to the It Gets Better Product that helps support, empower and uplift the LGBTQ+ youth.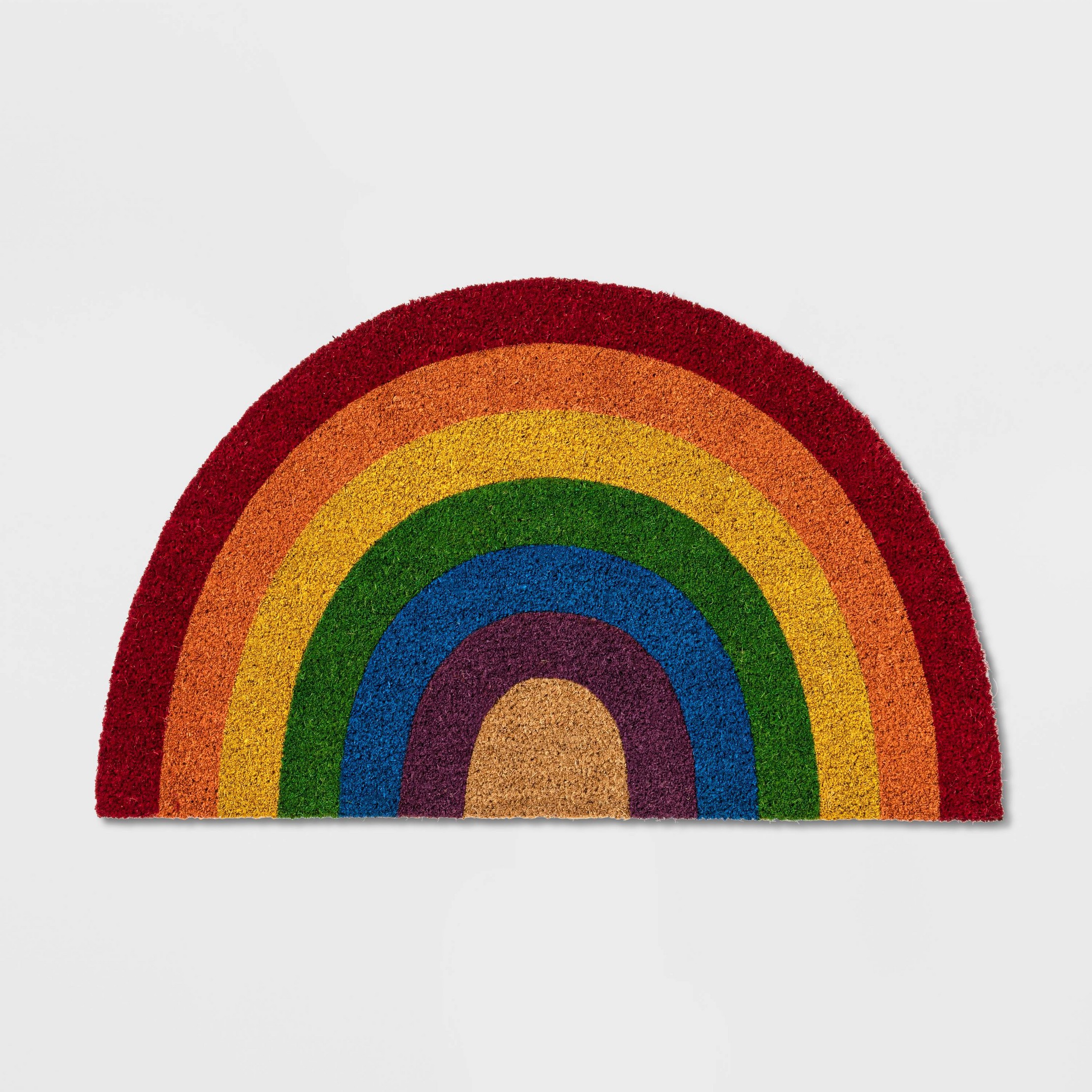 Rainbow Door Mat
Create a welcoming entrance to your own with this rainbow pride door mat. A half circle design with an all-over rainbow design, this fun and functional doormat is a beautiful way to show your love and support for the LGBTQ+ community.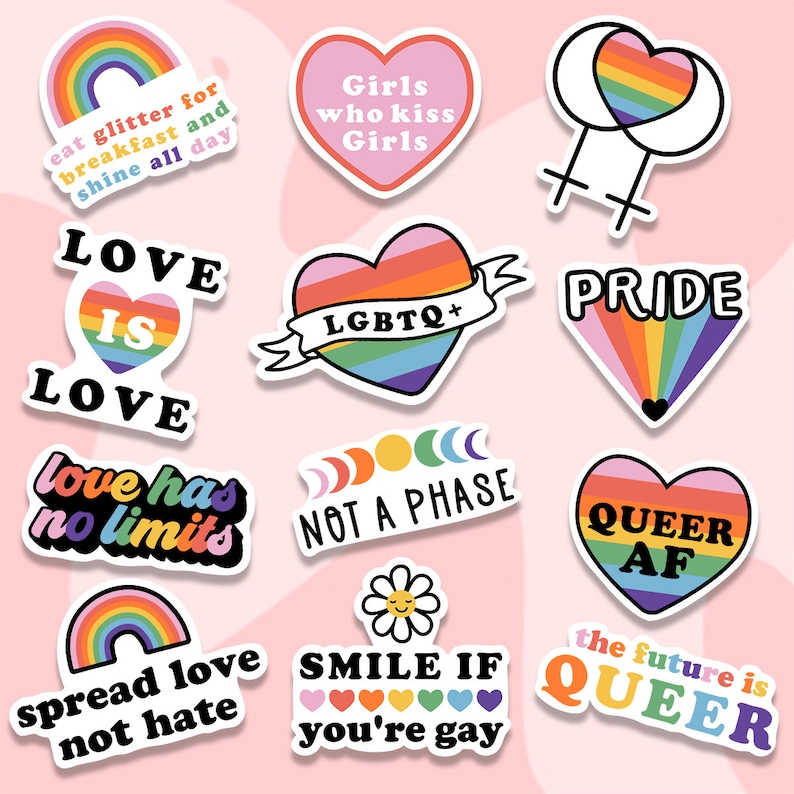 Pride Stickers
Who doesn't love stickers? This 12-pack of Rainbow Pride stickers are perfect for showing your love and support for the LGBTQ+ community on your laptop, water bottle, journal or other items.
Love is Love Garden Flag
This beautifully designed "Love is Love" garden flag is a must-have for your outdoor home décor! Add the garden flag stand to proudly display anywhere in your yard or garden.
Pride Party Supplies
Celebrate Pride Month with a party! Invite your friends and family to a Pride party celebrating and honoring all of those we love. This pride party kit has enough supplies for 32 guests.
2 Queens Coffee
As if the packaging wasn't reason enough, 25% of the proceeds from this Celebration Blend coffee are donated to charities that improve the lives of LGBTQ+ people. Available in whole bean or drip, this Celebration coffee blends fresh fruits and warm nuts that is sure to start your day off right.